New Delhi: The Travancore Devaswom Board (TDB) re-emphasized the ban imposed on mass drills and any other activities organized by the Rashtriya Swayamsevak Sangh (RSS) in temples complexes under its management in Kerala.
In the fresh circular issued on May 18, the Kerala temple board showed dissatisfaction and warned of a strict action against those who would not comply to the orders, while saying that if anyone found violating the law would attract a strict action.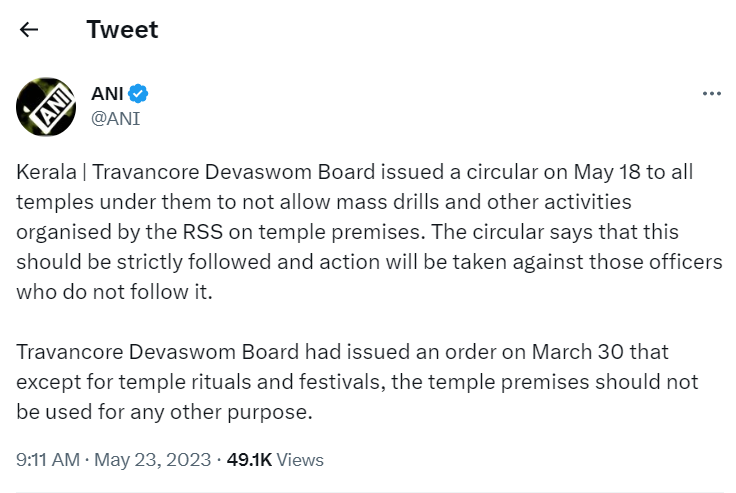 As per media reports, the board issued a fresh notice citing that despite a strict order issued in 2021 to ban RSS from using temple premises for alleged weapon training, was not being taken seriously.
Earlier in 2016, the TDB had banned all types of arms' training by the RSS in temple premises. In this regard, another circular was issued on March 30, 2021, asking for a strict action.
In 2016, the then Devaswom Minister, Kadakampally Surendran had raised concerns that temple premises in that areas were being attmepted to turn into arm storage facilities by RSS. The government had recieved a number of complaints in the matter.
The post Kerala temple board reinforces ban on RSS over alleged arms training appeared first on News24 English.